Parent Resources
A page just for parents! Information at your fingertips.
Parent Resources

Parent's Right to Know Letter 2022-2023
Office of School Sponsorship (OSS) Annual Report
Bullying Prevention
Extended Learning Plan 2020-2023
Children's Hearing & Vision Program
Missing Children
Policies and Rules
Special Education
Title IX – Protecting Students and School Employees from Sexual Harassment (General Awareness)
Click Here to View Content  (**You will need to create a login)
Title IX Coordinator(s)
Doug Dippman – [email protected]
Christine Paul – [email protected]
Joe Wasserman – [email protected]
3540 Seaman Rd., Ste B
Oregon, OH 43616
419-720-2003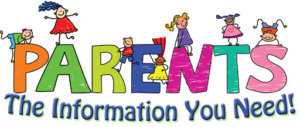 The Eagle Learning Center is a community school established under Chapter 3314. of the Revised Code. The school is a public school and students enrolled in and attending the school are required to take proficiency tests and other examinations prescribed by law. In addition, there may be other requirements for students at the school that are prescribed by law. Students who have been excused from the compulsory attendance law for the purpose of home education as defined by the Administrative Code shall no longer be excused for that purpose upon their enrollment in a community school. For more information about this matter, contact the school administration of the Ohio Department of Education.
Students eligible to enroll at the ELC are 16-21 years of age that live in the state of Ohio and are credit deficient, at-risk of dropping out of high school or have already dropped out of high school.
Eagle Learning Center does not discriminate on the basis of race, religion, color, national origin, disability, marital status, sex or age in providing education or access to benefits of education services, activities and programs in accordance with Title VI, Title VII, Title IX and other civil rights or discrimination issues; Section 504 of the Rehabilitation Act of 1973, as amended; and the Americans with Disabilities Act.
Adoption Date: December 4, 2017
Review Date: July 21, 2021